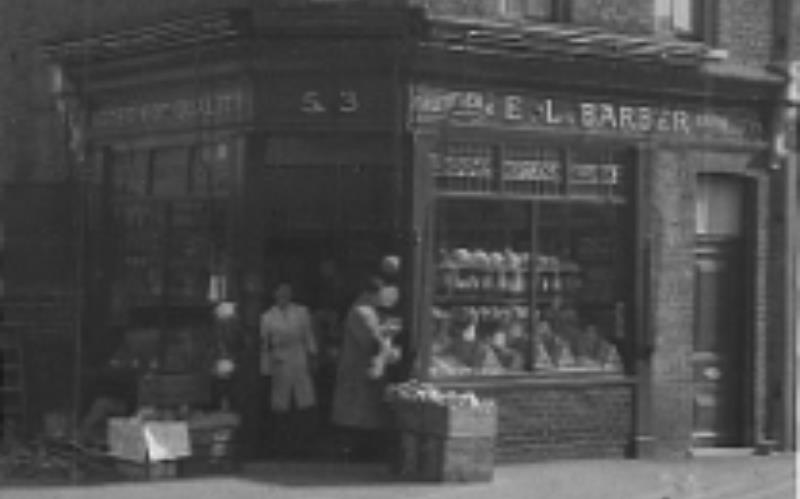 1946 - Greengrocers
The earliest picture we have of our shop. At this time it was a popular greengrocers in the area, known as E L Barber. Owned by Earnest Leonard Barber and his daughter Joan.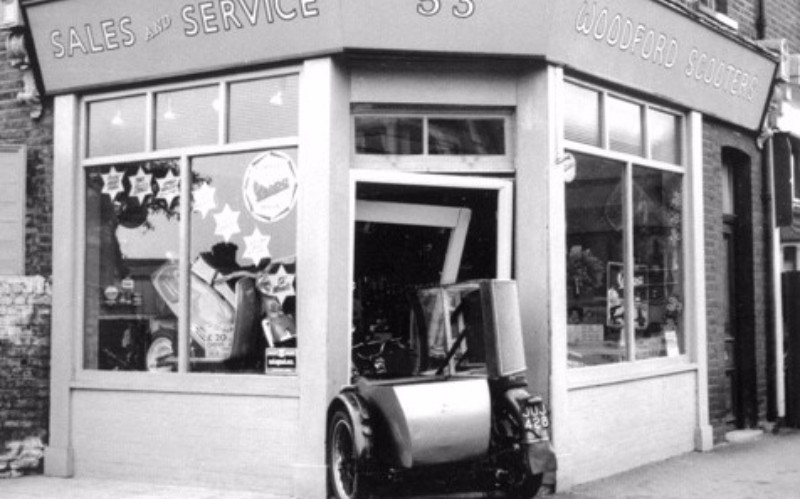 1958 - Woodford Scooters
The shop became Woodford Scooters in 1958, opened by John Witham and Dennis & Gladis Maybee. 
A little fact about the area is that it all used to be farm land. The cows were walked down the road next to our shop and milked in the building that is now our workshop, which is why it is called Cowslip Road. 
The sidecar in the photo above lost control and crashed through the door.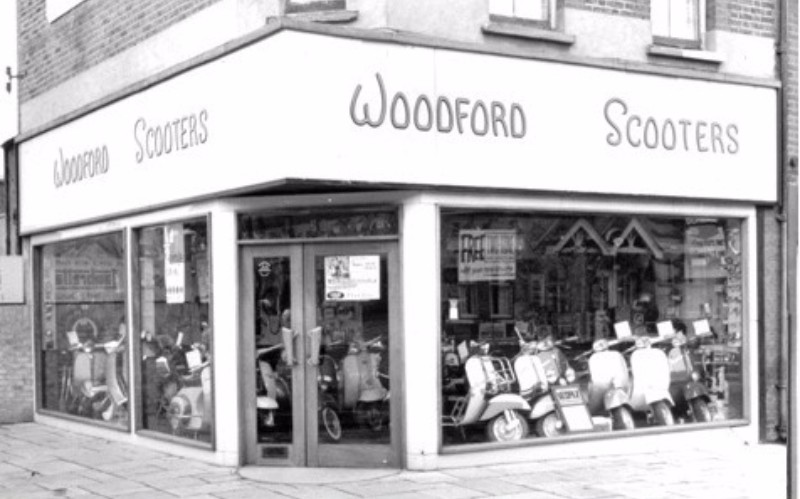 1965 
The shop quickly established itself selling customised and heavily accessorised Vespa and Lambretta scooters for the fasion conscious mods.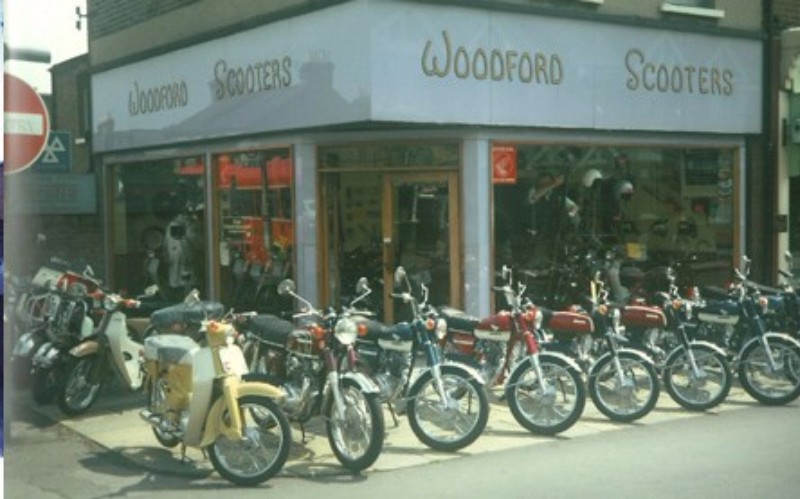 1973 
Woodford Scooters added Yamaha's in 1972 and Honda's in 1973.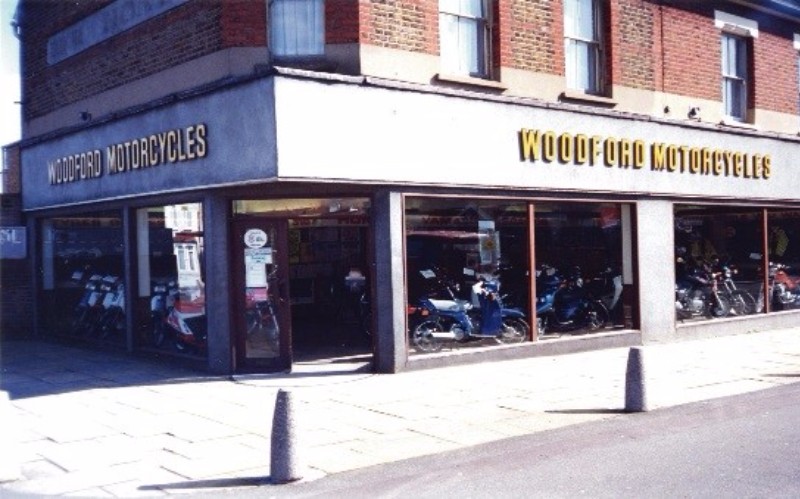 1980 - Woodford Motorcycles
By the early eighties they had outgrown the showroom, so 51 George Lane was purchased and the newly enlarged showroom was re-named to Woodford Motorcycles.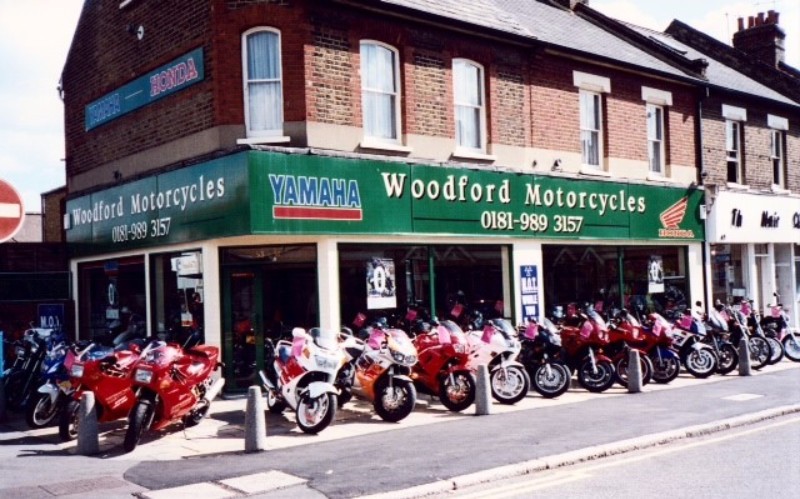 1995
On the 25th of March 1995, after 37 years in the trade, Dennis, Gladys and John retired and the shop was purchased by the current owners. 
Alan Mitchell, a former manager at Eddy Grimstead Motorcycles in Newbury Park, and Brett Randall, who had his own local workshop and is one of the most knowledgeable technicians in the UK.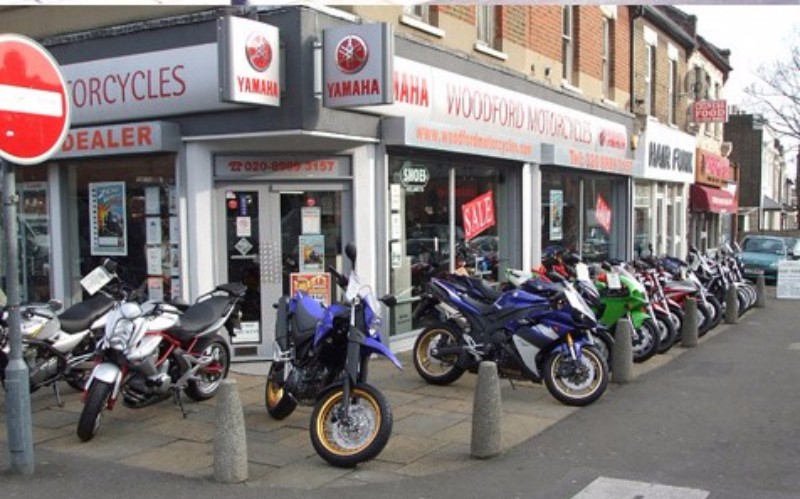 2006 - Exclusive Yamaha 
Woodford Motorcycles became a premier exclusive Yamaha dealership and became one of Yamaha's top dealers, having won Yamaha dealer of the year and Ride Magazine's 'Top London Dealer' several years running.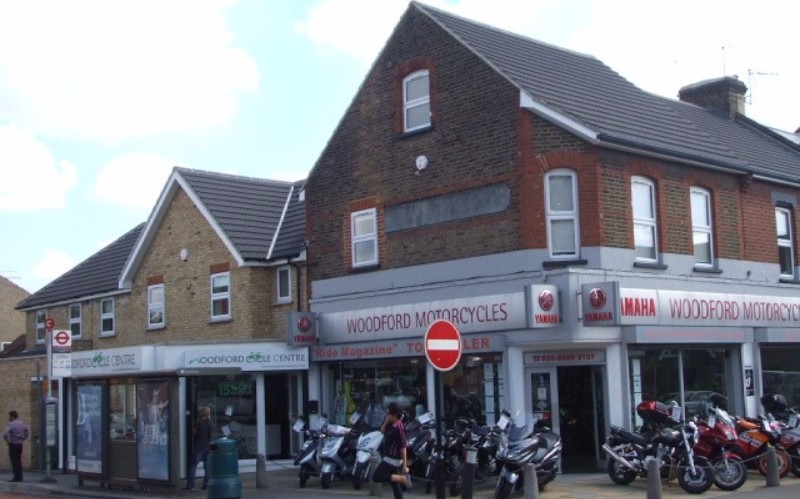 2013
The property was extended by adding flats above and an additional self contained showroom on the side of the building. The new showroom was opened as 'Woodford Cycle Centre' by a friend of ours.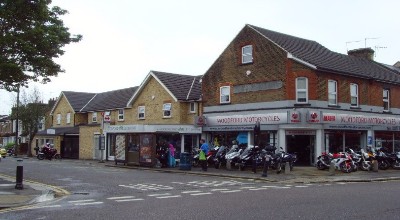 2015
The full extension was completed by adding a self contained flat and a shop underneath, which became 'Ana's Cakes & Coffee' in 2019.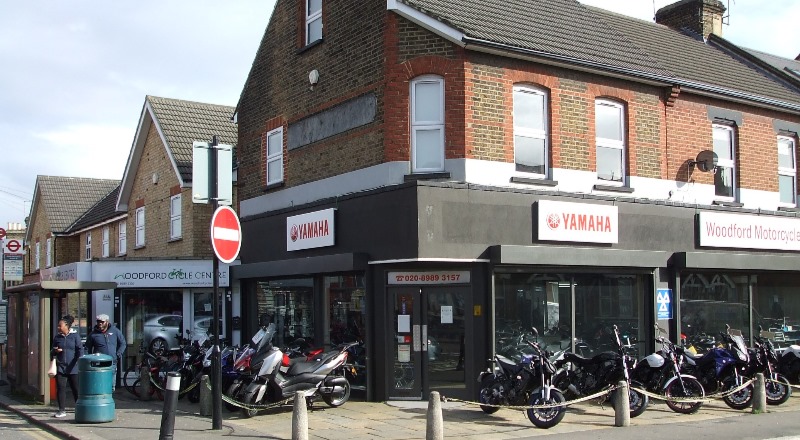 2020 
New signage was installed on the outside of the showroom to Yamaha's new designs. 
2022
We are currently in the process of a complete showroom re-design which will result in a new and modern layout which we look forward to you seeing.